Three ways driving with Uber can help you save up for a trip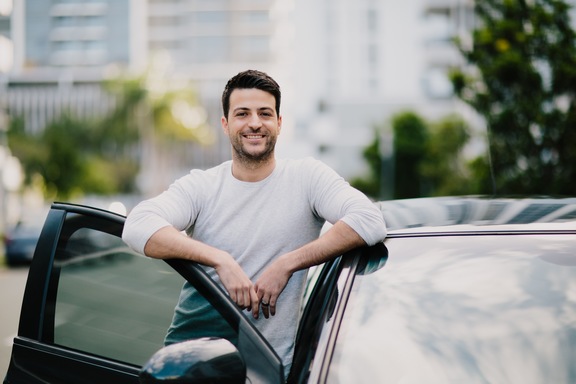 Everyone needs a break from time to time and your budget shouldn't stop you from taking one. Whether you want to go to on an international holiday or have a staycation, here are some easy ways driving with Uber could help you save up for a holiday:
1. Earn more by driving at the busiest times
Driving with Uber is a flexible way to earn some extra cash. You can drive on your own time and get paid weekly. To try to maximize your earnings, we recommend driving during the evenings and at the weekend when there is usually more demand. Also, the rating a rider gives you is dependent on the experience they have, so we suggest making your riders' experience as comfortable as possible. For instance, we've seen driver partners offering riders bottled water or asking if they'd like to listen to a specific radio station. A simple "How are you?" can also go a long way! To drive with Uber in Australia, you need to meet a few basic requirements, including:
Be at least 21 years of age
Have access to a vehicle that meets Uber's vehicle requirements
Hold a valid full driver's licence in your state or territory
Have held a full driver's licence in any Australian state or territory for at least 12 months (exceptions apply in certain states and territories)
Provide all the necessary documents required in your state or territory
Be listed as an insured driver for the vehicle you plan to drive
If you meet these requirements and are looking to earn money for your vacation on your own time, SIGN UP HERE After you have consented and passed a standard background check and vehicle inspection, you can hit the road and start picking up riders!
2. Make a game plan for your out-of-budget expenses
Your yearly expenses can pile up before you know it and you may not even realise how much you are spending on coffee weekly! If you spend $5 on a coffee every day, that adds up to $35 every week. Multiply that by 52 weeks in a year and that's almost $2,000 in coffee alone!
If the idea of cutting back on coffee makes you cringe, why not try earning some extra money on the side. Driving with Uber is a great way to help cover expenses outside of your budget such as your daily coffee and your dream holiday to Hawaii. You can drive when it is convenient for you and drive for as little or as long as you'd like!
3. Save big with Uber's Momentum Partner Rewards Program
One of the many perks of driving with Uber is that there are rewards available to driver partners. After your first trip you'll automatically become part of the Momentum Rewards Program and you earn Momentum points whenever you drive with Uber.
The higher your Momentum status, the more savings available to you – including fuel discounts at over 450 participating Caltex service stations across Australia!
Sign up to drive with Uber today and start seeing the extra benefits (including that dream holiday!)