Rural GPs out earn city doctors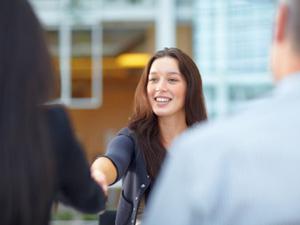 By Josephine Asher
Doctors in rural Australia are being paid more than city doctors and their quality of life is just as high, according to a new survey.
GPs in outer regional, rural and remote Australia earn 11.5 per cent more than GPs working in major cities, according to new research by Medicine in Australia: Balancing Employment and Life (MABEL). MABEL is funded by Australia's National Health and Medical Research Council.
Rural Health Workforce Australia CEO, Dr Kim Webber, says the research dispels the myth that doctors in remote and rural communities were paid less than in major cities.
"A lot of resources have been going into incentive payments. Clearly it's paying off – and it needs to. Doctors shouldn't be paid less if they go into a rural area," she says.
Average annual GP earnings were $169,500 in major cities, compared with $186,900 in inner regional and $213,200 in remote areas, according to the survey of 2,300 doctors around Australia.
Rural and remote GP pay packets are set to grow even bigger after the July 2010 introduction of federally funded incentive payments to doctors of up to $120,000 over two years on top of their actual earnings as a GP.
"The more remote you go the higher the payment, and the longer you stay the higher it gets," Dr Webber says.
A spokesperson from the Australian Medical Association said the extra incentives have been "well received" by many GPs but it was too early to speculate how many extra doctors would be attracted to rural and remote posts where they are most needed.
"The only issue that has caused any heat is around working out where the payments go and which part of the country receive higher payments," the AMA spokesperson says.
While the spokesperson confirmed some payments had already been sent out, doctors and communities would need to wait another 12 months to see the real benefits.
"People won't see any significant increase until next year. A large part of the lift in incentive payments doesn't get calculated for another 12 months," he says.
The MABEL research also measured how satisfied rural and remote GPs were with their working conditions, work opportunities and colleagues. The survey revealed an 85 per cent satisfaction rate that MABEL described as high.
READ MORE: There's more variety in the country, says rural doctor
Although Dr Webber said rural doctors generally worked more hours, they often found their roles more varied and rewarding.
"An urban GP sees patients and if they see something wrong they can easily refer them to a specialist, hospital or ambulance. A rural doctor has much more responsibility to address those patients' needs then and there," she says.
"What rural doctors talk about is freedom and variety of their work. They get to deliver babies, do surgery and use anaesthetics, which you can't do as a city GP. It's all up to them and they have to make decisions – that's where the freedom comes in," she says.
"They might not be able to see their patients sometimes because they're busy saving someone's life. It's different. But that also means they're on call [more often]."
To make rural and remote GP placements more appealing, workforce agencies in each state and territory have been given the task of matching doctors to roles that suit their lifestyle. These include doctors wanting a locum placement, a one or two year stint, or those doctors looking for somewhere to settle with their family.
"Rather than selling a position, their job is to match the right person to the right place. It's nice to have someone advocating on their behalf," Dr Webber says.
While there are now more doctors in rural Australia than 10 years ago, Dr Webber said the main difficulties in attracting younger doctors to regional areas were isolation and working hours.
"Generation Y focuses on the importance of family and friends. Communities have needs and demands so they're difficult things to merge," she says.
To combat these issues, the Rural Health Workforce has been placing more full time and part time doctors in small communities to share workloads, grouping health professionals together in the same town or health centre and offering more flexible locum programs (short term replacements).
"What I hear from [Gen Y] is they want to be part of a team and they want to go out to the pub with the physio and the podiatrist," Dr Webber says.
"I think there are some real opportunities to network health professionals and telemedicine can connect people virtually.
Last week Prime Minister Julia Gillard promised Labor would invest additional funds in telemedicine to support and enhance health services in rural areas – a pledge welcomed by AMA President Dr Andrew Pesce.
"The capacity to download test results and high quality diagnostic images quickly will enhance the care that local doctors can provide via telemedicine networks, including the use of high quality video for doctor-patient consultations and videoconferencing" he says.
This year's financial incentives in place since July 1:
Doctors relocating from a capital city to a rural/remote areas are eligible for a relocation grant of between $15,000 and $120,000 over two years.
More than 2400 rural practitioners will become eligible for retention payments of between $12,000 to $47,000 pa after five years.
Over 400 subsidised locum placements funded for doctors in rural and regional locations.
An additional 150 urban doctors now available to provide locum relief.
Medical students who choose to work in regional and remote areas can pay off their HECS debt in as little as two years.
Overseas doctors going bush can reduce the waiting period to access Medicare from 10 years to three years.
GPs interested in exploring careers in rural and remote health can contact their state or Territory Rural Workforce Agency, or visit www.rhwa.org.au
For more information, visit http://www.health.gov.au
August 20, 2010