Employers still blind to female talent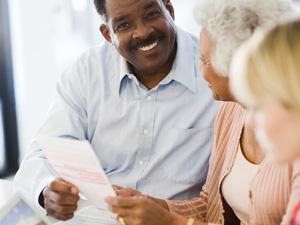 Sample Cover Letter - IV

By Kate Southam
Australian companies are still dragging the chain when it comes to identifying suitable women to include in their talent pipelines for senior executive jobs, according to the latest research.
In releasing the 2010 Census report on the number of women in senior roles within top 200 ASX listed companies, the Equal Opportunity for Women in the Workplace Agency has found little has improved since the very first Census was released in 2002.
In 2002 women filled 8.2 per cent of board seats compared to 8.4 per cent at the time the 2010 Census was finalised.
Organisations including ANZ Bank and the Australian Institute of Company Directors have thrown their support behind the EOWA's calls for employers to do more to develop female talent.
Minister for the Status of Women Kate Ellis has also called on corporate Australia to stop "shutting women out" of key decision making.
Ellis repeated an election pledge to increase the number of women on Federal Government boards from 33.4 per cent to 40 per cent.
The AICD released "real time" data in conjunction with the Census to reflect some of the changes that have taken place since the Census data was captured this year.
The main findings of the 2010 EOWA Census include:
That 8.4 per cent of board positions are filled by women. The AICD research dated September 1 shows that figure is currently 10.1 per cent.
According to the Census, five boards are chaired by women. AICD has updated that figure to six.
EOWA Census figures reveal six companies have a female CEO (AICD update figure is seven.)  
Only 8 per cent of Executive Key Management Personnel roles are held by women. In 2002, women filled 8.4 per cent of Executive Management roles.
Only 4.1 per cent of line roles are held by women – a figure unchanged since the last Census in 2008.
The proportion of companies with no women board directors increased from 51 per cent in 2008 to 54 per cent in 2010.
The proportion of companies with no women Executive Key Management Personnel declined to 61.9 per cent from 65.1 per cent in 2008.
Women occupy one third of the board seats in the materials, insurance, consumer services, banking, software & diversified financial industries groups surveyed.
he industries with the highest percentage of women in Executive Key Management roles are Telecommunications Services, Pharmaceuticals and Retailing.
Industries with the lowest percentage of women in Executive Key Management roles are Automobiles & Components and Consumer Durables & Apparel.
The AICD's updated figures also show that 37 companies have two or more women on their boards and 93 companies do not have any women directors (the Census showed 108 companies had no female directors).
The EOWA has been carrying out the Census since 2002 and its executive director Mairi Steele is not impressed with the lack of real progress made in the last eight years.
"With women making up 55 per cent of university graduates and nearly 50 per cent of the workforce, it is just not acceptable that women are being denied the opportunity to participate in the decisions that affect the organisations in which they work and the communities in which they live," she says.
Steele points to a 2009 report by McKinsey as proof that promoting women is not just fair it makes business sense. The McKinsey report claimed that companies with three or more women in top management out-performed companies with no women executives on every organisational and financial indicator.
 
"The lack of women in leadership should be concerning for parents, educators, politicians and business leaders," Steele says.
"Parents should ask themselves, whether they are content for their daughters to enter a workforce in which they have less chance to rise to the top and in which they have to work more hours to earn as much as men.
"Educators should be questioning the waste of talent and business leaders should examine the economic cost of ignoring high potential women in the labour market," she says.
The EOWA Census is carried out by Macquarie University using methodology developed by US firm Catalyst. Executive Key Management roles are defined as those with the authority and responsibility for planning, directing and controlling the activities of the company.
 
Article from CareerOne.com.au September 6, 2010