Death of the 38-hour week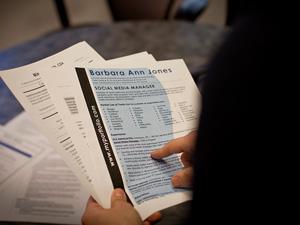 By John McCarthy and Sam Kelton
The 38-hour week is dead, with 2 million Australians working more than 50 hours a week – and the mobile phone and our strong work ethic are to blame.
For months, Australians have been hearing how job hours have been slashed as companies trim their operations to cope with the economic crisis.
But hundreds of thousands still work the same unhealthy workloads that put Australia just behind Japan and South Korea for long work hours.
That's a far cry from a few decades ago, when Australia was criticised for poor work practices and accused by Singapore of being the "poor, white trash of Asia".
While many blame John Howard's Work Choices, others believe technology, job security fears and loss of wealth caused by the stock market collapse is more likely the cause of the extra workload.
Griffith University professor in social science Peter Brown said thousands of Australians will spend this weekend in the office either trying to make up for the 25 per cent drop in their retirement savings caused by the financial crisis or slaving away to avoid being sacked.
"The average work week is about 40 hours but that masks the real story of people working up to 100 hours and others working nothing," he said.
In the modern working world we have become far more flexible about where and when we work and open to using technology to work from anywhere, including at home.
Retail is also becoming a 24-hour business. According to the Australian Bureau of Statistics, 60 per cent of families have at least one parent who works at least some time after 7pm.
Excluding part-time and casual workers, about 30 per cent of all employees work more than 50 hours a week, according to the Australian Council of Trade Unions.
Magill resident Josh Hill, 30, who works for DCM Systems supplying and installing irrigation equipment says: "Bloody oath, the 38-hour week is dead."
He said he worked 50 hours from Monday to Friday, then a few more hours on Saturday in the summer.
"Then comes the paperwork, it's crazy. Being contactable on the mobile has definitely changed things."