Zookeeper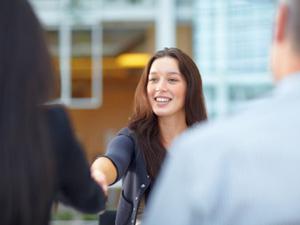 Samantha Stevens
Children and animals can be a stimulating mix. Samantha Stevens reports.
They say you should never work with kids or animals, but animal education officer Chad Staples manages to enjoy both.
Staples, a zookeeper at the Featherdale Wildlife Park, at Doonside, in Sydney's west, feeds and cares for animals.  He also nurtures the brains of young animal-lovers who visit the wildlife park. "You never have a boring day when you put kids and animals together," Staples, 24, says.
"I am heavily involved in the park, both with the media and animal care.
"I teach any age of student. Groups range from pre-school to university students — and those from overseas universities visiting this country."
Staples began his career at the age of 17, working one day a week as a casual zoo keeper.
His first job was preparing food for 2200 animals. "Some animals are fed more than once a day, so it's a continuous feeding cycle," he says.
"We also handle medications that aren't administered by a vet, and conduct daily checks of all the animals."
Staples was hired full-time after two months. During the next five years, he graduated to senior keeper.
A regular Doctor Dolittle, Staples says his house is often filled with baby animals or sick creatures in need of extra care. "My house is a zoo. Once you've been in the park for a while, the animals really take over your life."
Staples works closely with spotted, carnivorous marsupials called dasyurids, commonly known as tiger quolls.
They're the first visit on a long list of jobs that take up his work day.
"I monitor the male and female tiger quolls closely, and the births and babies.
"I'm responsible for their health, making sure they're the right weight. I also get animals ready for the school groups."
For his animal education talks, Staples at present uses an olive python, a shingleback lizard, a tawny frogmouth and a koala.
On busy days, he caters for as many as six groups a day. "I do a lot of reading and research. I couldn't tell you the last novel I had time to read," Staples says.
"I've also completed a three-year TAFE zookeeping course to obtain a trade certificate.
"It's not mandatory for the job, but I thought it would be useful. There's always something to learn." Staples says there are two ways to become a zoo education officer: by beginning with the care of animals or through tertiary study.
Either way, he says, a passion for animals and children is a prerequisite.
"You have to stick at it. There aren't many zoos, and you have to jump at any opportunity."

By Samantha Stevens, The Sunday Telegraph, October 17 2004.