Tour manager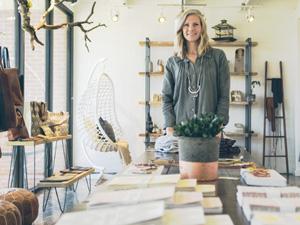 Mark Bretherton
THE expression "what goes on tour stays on tour" holds rather true for Stephen Brown, which is what might be expected of an honourable man in a position of trust.
As a tour manager for the Queensland Arts Council, Stephen spends much of his life on the road taking care of actors, orchestras and ensembles as they make their way through every back road and small town that the Sunshine State — sorry, Smart State — has to offer.
Recently, he has been looking after such groups as Powderfinger, the Kransky Sisters and the eclectic antics of the Shneedles.
Though continually prompted for tales of drugs and debauchery, he remains resolutely tight-lipped, often dealing in innuendo rather than specific detail.
The slippery character rarely names names, although he does admit that the tour parties "can be a bit loud".
"Most tours are pretty good but I do spend some time soothing the nerves of accommodation managers and things like that," he said.
"We mostly stay in motels and generally we try to group the rooms so that we don't bother anyone.
"If we have a party, we'll hold it in the middle room so there's a bit of a buffer zone between us and everyone else.
"Mostly we just sit around with a few bottles of wine and shoot the breeze.
"Sunlight is normally the finishing bell." Not that late night parties are the norm, as touring groups generally perform six nights on and one night off.
In between is a lot of driving and, for Stephen, a lot of logistics and planning.
He said the role of a tour manager "encompasses the weird and the wonderful".
"I'm there to look after the tour companies and make sure that everything runs smoothly.
"It's really about keeping an ear to the ground and an eye on what's going on around you."
Some people might see the constant touring as a drawback but, after 13 years in the the Queensland Arts Council job, Stephen has the formula down rather well.
"I'm used to living out of a suitcase now. Even when I'm at home I live out of a suitcase.
"When I've used all the clothes in the suitcase, I pack another one.
"To be very trite, each tour is just another chapter of life and I always approach it that way.
"If there's only three or four people in the touring party, it can be quite a small fishbowl but you normally have enough common ground to keep it interesting."
Stephen said it was unlikely someone could name a town in regional Queensland that he hasn't done a "gig" at.
"I've been out on the road with Hamlet four almost 10 weeks and it can start to become a bit of a tragedy after eight weeks because you've seen it so many times.
"Most of the time though it's really interesting to be a part of the experience.
"The Queensland Arts Council is doing great things by bringing these productions to regional communities, some of which are so small that the shows would never be commercially viable."
Fame and fortune – Art specialist puts buyers in the picture – Thrill that's from the art.
By Mark Bretherton, Courier Mail,  Sat 06 May 2006.