Surgeon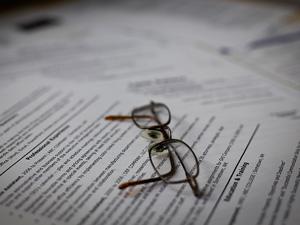 Anna Kurnuszko
A career in surgery is rewarding but it takes a long time and a lot of work to get there, writes ANNA KURNUSZKO. BASIC Surgical Training is the first step for a young doctor who wants to pursue a career in surgery. And, as you would expect, it is a difficult course.
Ben Namdarin was chosen to do the BST program in his first year at the Royal Melbourne Hospital and is now in his second year of surgical training. "It is a little less common to be selected so early, but I was lucky to get in," he says.
Jaclyn Wong is a third-year resident at the hospital and has taken the more common path to surgical training: she waited a year before making the decision to take up surgery and is in her first year of the program.  But regardless of when they take it up, Kate Drummond, director of training for Basic Surgical Training, says it is a tough course. Entry is generally after a doctor's intern year and training takes two to four years. It involves theory and extensive surgical experience, distance learning modules and several hands-on courses, satisfactory in-training assessment, a rigourous written exam and experience in areas such as intensive care. After successfully completing the BST program, most students go on to specialist surgical training.
Part of Drummond's role is to provide career guidance and sort out any problems students may have, practical or personal. "A lot of people come to me and we sit down and talk about what they want to be doing in 10 years," she says. "The people who take up surgical training generally want a career that mixes clinical care, the technical aspects of surgery and academic pursuits," she says. "They are usually hard-working, incredibly bright and incredibly talented people. "And they usually have a broad range of interests. It is not unusual for them to also be musicians or sports people."
Namdarin fits this profile. He is a singer and keen soccer player. "The whole point of surgical training is that you need experience on the job. You can learn reams and reams or read books, but it is the actual experience and being given a set of skills you can use with confidence that is really useful," he says. Namdarin and Wong say the biggest hurdle to get over is time. "One of the big things is trying to balance your life and work . . . trying to grapple with finding time to study," Wong says. "After you have worked from 7am to 9pm, to then come home, eat dinner, find time to sit down and hit the books, then find some time to sleep is tough."
BUT despite this, Wong says she loves surgery and the satisfaction of being able to heal somebody. "I also enjoy working on the wards and dealing with patients." Namdarin agrees that trying to fit in all the training, exams and study does make it difficult. He says basic training takes two to four years and advanced training can typically take five years. "But it can be more, depending on time for Fellowship years or research," Namdarin says.
For information about Basic Surgical Training at Royal Melbourne Hospital, email Kate Drummond at [email protected] or ph: 9342 8408.
JOB LOT TIPS for those considering basic surgical training:
SELECTORS are looking for a diverse group of people. Surgery should not be the only thing in your life. Maintain other interests
MAKE sure you obtain good references from people with whom you work
WORK on your CV, so it outlines all your talents
TRY to become involved in some sort of scientific or clinical research project
TRY to get published.
And for medical students who are not yet working:
KEEP an open mind and look at all the specialties before making an assessment of what you want to do
By Anna Kurnuszko,  HeraldSun, Saturday 20 May 2006