Modest pay rises for Aussies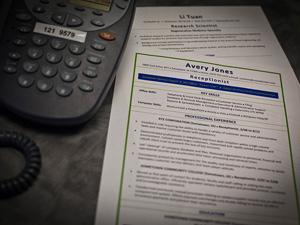 By John McCarthy  
Australian workers can look forward to a June 30 wage rise, but don't expect too much because all the rules about who gets what are changing.
For many the wage increase on offer will be paltry, with only a fraction of companies paying more than 10 per cent and many sticking to a 3 per cent limit despite the belief that business will improve in the next 12 months.
And working longer won't make much immediate difference to the pay packet for many people, with the vast majority of companies (76 per cent) confirming they don't pay for overtime worked by salaried staff.
The resources boom has drastically altered who earns the top wage rates, with electricians and other trade workers earning as much $140,000 a year in Queensland mines, about the same as a lawyer in a mid-tier Brisbane firm.
"It's not about putting two wires together," Electrical Trades Union state secretary Peter Simpson said. "Some of these blokes have as much knowledge, if not more, than a lawyer."
"Lawyers are [in] a specialist vocation and so are these guys. It's the same sort of level of knowledge. Some of these mining jobs are pretty highly skilled. There's a lot of training."
The rollout of the National Broadband Network is also likely to increase demand for trade workers and data and cable workers.
After two or three years of belt tightening at most Australian companies, the "talent race" is only just emerging, according to Hays Recruitment, but already there are shortages in accounting, sales and marketing and information technology.
"The gap between candidate expectations and actual offers is widening, in some areas significantly," Hays managing director Nigel Heap said.
He said companies were back hiring and about 74 per cent of those surveyed said they would increase their workforce in the next year.
"Certainly the increased number of jobs registered with us supports this trend and employers now need to find a way to bridge the skills gap while candidates gain confidence and increase their salary expectations," he said.
However, a Mercer survey found that salary was not the only issue, particularly for younger workers or those with families.
Employees in their 30s may be more attracted to paid parental leave, while Baby Boomers want discounted financial advice.
Mercer also found that companies were offering young talent bigger pay rises than their older counterparts in order to retain people they have tagged "high potentials".
WAGES BOOM
Lawyer (5 years exp)
$110,000 to $180,000 (typically $140,000)
Diesel fitter
$110,000 to $130,000
Electrician (coalmines)
$140,000
State manager (retail)
$200,000 to $500,000
Boilermaker
$90,000 to $110,000
Environmental officer
$75,000 to $90,000
Mech engineer (3 to 7 years)
$90,000 to $125,000
Sales representative
$50,000 to $75,000
Account manager
$55,000 to $80,000
Marketing executive
$60,000 to $75,000
Construction manager
$140,000 to $170,000
Article from The Australian, June 2011.