Pay rises for accounting & finance professionals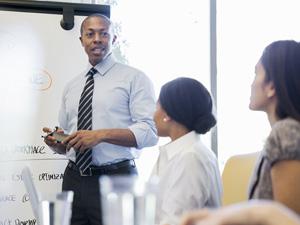 A survey of 300 Australian CFOs and finance directors has found 48 per cent  expect to increase employee salaries this year.
The survey was carried out by accounting and finance recruitment specialist Robert Half but does not specify when in 2012 the pay rises will happen.
Amongst those planning to increase salaries, 34 percent predict pay rises of three to four percent but 25 per cent expect increases of a more substantial seven to 10 per cent.
Director at Robert Half Kevin Jarvis says while the general remuneration outlook for finance and accounting salaries this year is promising, salary sentiment differs by seniority and city.
"Specifically, expansion within mining, energy and construction is driving accelerated salary growth in Brisbane and Perth, meaning that you have a greater chance of receiving a higher salary increase in one of these cities than your counterparts in Sydney or Melbourne," says Mr Jarvis.
"We are seeing that those in more experienced management roles, such as Finance Managers, Commercial Managers, CFOs and Finance Directors, are more likely to experience a higher salary increase compared to those in more junior transactional roles," he says.
When quizzed about annual bonuses, 35 per cent of CFOs and Finance Directors expect to increase these payments this year. Of those expecting to increase bonuses, the average increase was seven per cent.
Mr Jarvis advises employers to look beyond financial rewards to other employee needs and benefits. When devising ways to keep valuable staff on board.
"Salary may not be the be all and end all for retaining staff long-term for jobs in finance and accounting," he says.
"Employers need to realise that there are many other reasons why employees change jobs, and they need to make sure that they address them.
"For example, flexible working, holiday allowance, a good office culture and professional development opportunities are some of the key reasons why people stay or go," Mr Jarvis says.
To view Robert Half 2012 Finance and Accounting Salary Guide for Australia and New Zealand visit: http://www.roberthalf.com.au/accounting-salary-guide