Money follows demand in Oil & Gas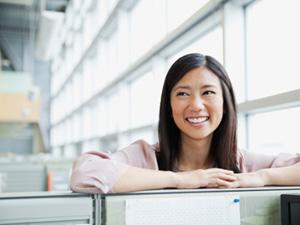 By Kate Southam
Australian oil and gas workers are the best paid in the world with an "average" annual salary of $163,144, according to a new report.
The Oil and Gas Global Salary Guide 2012, published by global recruitment firm Hays, reveals that while many sectors are keeping salaries tight, the rewards for Aussie oil and gas workers are trending upwards.  
The Salary Guide was compiled using responses from 14,000 people working across 53 countries. At least 30 per cent of respondents expect salaries to grow by 10 per cent or more in the next year.
Hays Oil & Gas reports that while the Aussie salaries top the global list for domestic workers the salaries paid to workers imported into Australia are the second highest – an average of AUS$167,560 a year.
Only expats working in the oil & gas industry of Papua New Guinea get paid more although that country's local workers only get paid US$29,600 a year.
The research found that the global average oil & gas salary is AUS $77,885 a year with Denmark offering the second highest salaries averaging AUS$142,382 a year.
New Zealand average annual salaries are NZ$145,625 for home grown professionals and $140,500 for imported talent.
Australia also has the top contracting rates across all the five expertise levels surveyed from technician level at AUS $610 a day to VP level at average of AUS$1,770 per day.
Managing director of Hays Oil & Gas Matt Underhill says contractor rates are a good forward indicator of how salaries might develop.
"So this data as well as the permanent salaries shows a region offering big money to attract enough talent to work on a swathe of mega projects in oil and gas," he says referring to activity in Australia.

Of the employers surveyed, 26.7 per cent claim to be extremely positive about the current market (up from 9.7 per cent in 2011). Three quarters of all employers expect staffing levels to increase in the next 12 months.
Hays warns that the current skill shortage for oil & gas grew in 2012. Salaries grew by 20 per cent year on year and upward pressure on salaries "has the potential to play havoc with many a project's rate of return and completion time lines."  
CareerOne.com.au, February 17, 2012.