Loyalty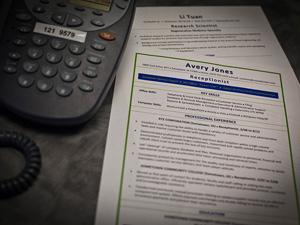 Lisa, 23, has had six jobs. The shortest lasted four months and the longest three years. She left each employer on good terms for a better opportunity and she does want a job where she can stay and climb the career ladder.
To Lisa's surprise, her loyalty was questioned during a recent job interview. How should she handle the issue in future?
Don't be defensive and address the interviewer's fears directly. Explain why the job on offer would hold your interest. Point out that you've held a job for three years in the past and why. Rehearse with a friend so you can explain in a concise and convincing manner.
New research by the Recruitment & Consulting Services Association shows employers are tiring of "young" candidates who move on swiftly when they don't get a promotion or salary hike so Lisa may not be the last person who is quizzed on this topic.
Gen Y was kids when their parents or friends of their parents – or both – got caught up in the mass redundancies of the late 90s to early 2000s. They saw people lose jobs despite 20 years of loyalty and decided massive time investments were not for them. One HR expert told me that Gen Ys will have up to six careers – that's a lot of change.
However, while I understand their thinking, Gen Ys need to realise they have the least to offer in terms of experience. While labour market conditions favour job seekers rather than employers, at the end of the day its employers who make the hiring decision. Replacing staff is expensive and increasingly difficult so candidates of all ages should expect tougher interview questions.
Hey, I'm not judging, just explaining. Good luck.
By Kate Southam, Editor of careerone.com.au
Visit CareerOne and read the Blog with posts from "Ask Kate" and other job seekers – www.careerone.com.au and click on Kate's Blog on the home page.