Looking for a change in career: plan your escape route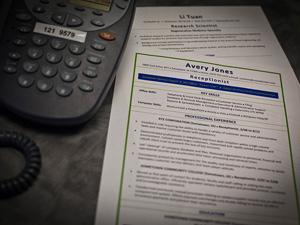 Amanda Horswill
Seachangers and treechangers be warned: Find a job before moving or risk being dragged back into the stressful life you're trying to escape.
Country Week Expo organiser Peter Bailey says many people fall in love with the idea of moving to paradise but, when they get there, they find it tough to secure a local job.
"People who are making a seachange or treechange choose their paradise and then try to find a job, or they buy a business and then decide they don't want to be running an ice-cream franchise for the rest of their lives," he says.
"Then they find they can't get a job, but they take one in Brisbane and commute, and suddenly they are back in the same lifestyle of wherever they come from."
Bailey says this is creating a "second wave" of migration back to the cities, as bruised "changers" limp back to city suburbs after giving up trying to live their dream.
However, Bailey says that unfortunate condition can be avoided if that changer broadens their perception of paradise and chases one of hundreds of jobs in smaller regional towns.
The expo will draw 100 Queensland communities and businesses keen on recruiting new residents to take up one of 700 vacancies up for grabs.
"Anything from lollipop operators for local councils, to doctors to engineers, to truck drivers, there's the full spectrum of careers on the job board that will be 12m long."
Bailey says the idea is for jobseekers to find a job type, read the list of what communities are looking for that particular worker, and then go to that community's expo stall.
There, they can ask someone who lives in that town what it's like to be a local and what facilities are on offer, such as schools and sporting clubs. In many cases, the jobseeker can apply on the spot.
"We just think it is time we showed people the significant opportunities on offer in regional Queensland," he says.
"All we seem to hear about is droughts and things shutting down, and how there is no broadband service and that mobile phone coverage is so low we have to use carrier pigeons. And we wonder why people don't move here.
"There is opportunity out here-and not just jobs, but also real estate. In some places you can buy a house for $30,000.
"It's to show that person who has a two-hour commute from the Gold Coast to Brisbane every day that there is something better out here, where it takes five minutes to get to work, you can buy real estate, have a career and spend time with the children."
He says a success story stemming from last year's expo was how the tiny town of Barcaldine, west of Bundaberg, attracted three new families to the area and to jobs with the council.
"For a community that's only 200 or 300 people strong, that has a huge impact," he said.
Aramac Shire, near Barcaldine in far western Queensland, came last year with the one purpose to find a butcher, because the butcher's shop had shut.
"They found one, and now they can buy meat."