Leading the world in pay reward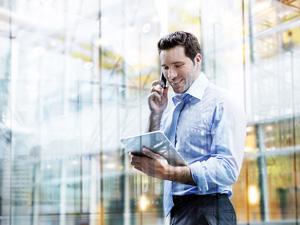 By Cara Jenkin    
The demand for skilled workers and strength of the economy in Australia have pushed wages in the past year above those in the US and UK. An Advertiser CareerOne investigation has revealed the average Australian worker and those in selected jobs receive a higher salary, based on the average exchange rate of the Australian dollar to the US dollar and British pound in the past six months.
The average Australian wage of $51,084 a year compares with the average UK salary of pound stg. 25,428 ($42,973) a year and the average US pay packet of $36,587 ($40,611). At present exchange rates, Australian workers would be even better off than those employed overseas. In a snapshot of professions, Australian accountants earn more than their US counterparts but less than those in the UK.
Electricians and sales assistants in the US earn more than those in Australia, who earn more than the UK workers. Australian registered nurses are worse off than those in the US and UK. Teachers in Australia are faring the best, earning more on average than those overseas.
Prescott Securities chief economist Darryl Gobbett says jobs in the mining sector in particular, as well as in the finance, legal and accounting sectors, are paying more because of the increased availability of work. The need for skilled tradesmen in Australia has pushed up the salaries of many blue-collar workers and is reflected in the salaries of UK staff, where construction and mining activity is slower.
Mr Gobbett says the global financial crisis affected more white-collar workers overseas than in Australia. This also has had an impact.
He says Australian workers were receiving lower salaries than their counterparts in the US and UK before the global financial crisis.
"It may not be so much as a change in the Australian dollar of up to 20 or 30 per cent but the availability of work," he says. "Often the wages don't adjust down. (Workers) just got laid off.
"There are certain sectors in which Australian job opportunities and wages are looking pretty good compared to where they were in Europe, US and UK."
The strength of the economy through the economic downturn compared with overseas also has played a role, with more staff in Australia receiving pay rises while pay freezes occurred elsewhere.
Mr Gobbett says it is recognised that Australian nurses are underpaid compared with UK counterparts. A more structured and public sector teaching workforce in Australia, however, has helped them take home more pay than those in the US and Britain.
"Teaching here is a public sector, unionised activity. There seems to be very little divergence between what good teachers get paid," he says. "It's a very fragmented market in the US. "(Australia) recognises good teachers are going to have to be paid much more in the next five to 10 years to attract people into the sector and because of the big demographic changes coming into teaching."
St John's Grammar music teacher and choral director Cinzia Cursaro, 25, says she pursued a teaching career because of the rewards of helping students learn. "The money factor wasn't an issue. I just enjoy teaching," she says. "It's about what the kids get back, that's why I'm in it."
The Inspirational Teaching Award finalist in the National Excellence in Teaching Awards has been teaching for four years. She feels valued when parents provide good feedback on their child's development. She is aware teachers overseas are being paid less, with several friends from university on lower salaries in the UK than they would receive in Australia.
Mr Gobbett predicts higher salaries in Australia will start to reverse the trend for young workers to head overseas. "With the wage rates and availability of work, it's going to look much more attractive to workers in the US and UK to come here," he says.
CAREER FOCUS
GLOBAL WORKFORCE
Average worker salary
US $40,611
UK $42,973
Aus $51,084
Average teacher salary
US $44,400 to $46,620
UK $33,800 to $55,770
Aus $38,000 to $57,000
Average registered nurse salary
US $51,060 to $73,260
UK $77,740 to $111,540
Aus $45,000 to $64,000
Average accountant salary
US $38,850 to $56,610
UK $38,870 to $72,670
Aus $40,000 to $58,000
Average electrician salary
US $43,290 to $69,930
UK $30,420 to $45,630
Aus $41,000 to $65,000
Average sales assistant salary
US $41,070 to $57,720
UK $25,350 to $33,800
Aus $34,000 to $43,000
Salary source: PayScale Inc. *Based on six-month average exchange rate of the Australian dollar of US $1.11 and UK [pound] 1.69.
Article from The Advertiser, October 23, 2010.