Salary expectations causing workplace tension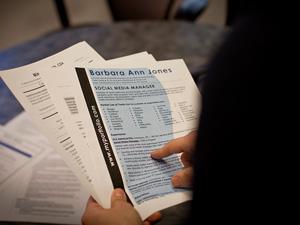 By Kate Southam
Employees and job hunters looking for higher salaries is creating tension amongst employers who are trying to control costs according to new research.
According to Hudson's 2012 Salary and Employment Insights report six out of ten employees feel that they deserve a pay rise while seven out of 10 are itching to find a new job with 36 per cent claiming finding a new job offering comparable pay and conditions  will be "easy or very easy".
Hudson's salary report is based on feedback from 5,748 employees and 5,563 employers across Australia and New Zealand.
Nearly 34 per cent of the employers surveyed plan to increase permanent staff levels this year while two thirds fear losing their top performers.
Almost half of hiring managers report the salary expectations of preferred candidates exceed their budget. Of those, 43 per cent claim to have increased the salary budget to secure the best candidate while the others settled for their second-choice.
 
The CEO of Hudson Asia Pacific Mark Steyn says employers are feeling the pressure of trying to hire the best people but "not at any cost".
"Employers are under pressure to simultaneously improve the quality of their hires and control the cost of these hires…," said Mr Steyn.
He said salaries were increasing in some areas particularly to secure mid level and senior people. Of the employers surveyed, 46 per cent described the search for people in 2011 as tough particularly for senior strategic and managerial roles.
"Facing the tension of trying to do more with less is especially difficult when salary is the top driver for 36 per cent of employees, with many believing that it will be 'easy or 'very easy' to find a similar job with comparable pay and conditions," he said.  
Mr Steyn recommends employers look beyond salary when creating an attractive offer to a new hire.
"Salary is important, but it's not everything. Sometimes overpaying can be as risky as underpaying – no organisation wants to be represented by employees who are driven solely by salary," he says.
 
Candidates with business acumen, a cross-functional knowledge and an ability to contribute to the organisation's overall strategic direction are in highest demand particularly for IT and finance roles.  
"In order for managers to cope with the increasing salary pressure being placed on them, they need to understand the difference between cost and value when choosing their teams and allocating their salaries," Mr Steyn advised.
 
To help organisations achieve their aim of addressing the gap between rising salaries and
slowing profit growth, Hudson recommends organisations improve their approach to recruiting.
 
He says the first thing employers need to do is identify high achievers. To do this, they need to broaden their approach beyond traditional methods of selecting new hires based on just technical qualifications and experience to include more focus on cultural fit.
Hudson has developed a unique recruitment tool, Hudson Difference, to identify the best fit. The tool uses assessments that measure a candidate's motivational and behavioural attributes. Hudson claims these are more "accurate indicators of performance".
Hudson claims that only 32 per cent of companies assess candidates' behavioral, personality and intelligence attributes and only 6 per cent use assessments that test for cultural fit. Current approaches have been costly for a number of employers who have reported that 44 per cent of hires in 2011 were "not good".
The research suggests employers took a cost drive approach to hiring in 2011 that included cutting corners that in turn led to mistakes. A third of organisations surveyed claimed that in hindsight they wished they had done more to assess the abilities of a candidate's abilities to ensure they got a return on investment from the new hire.  
 
Hudson recommends that as a second step, organisations should spend time really understanding their priorities "in terms of the harder-to-fill strategic roles that help take an organisation forward, as well as the "critical and core roles that keep the organisation functioning on a day-to-day basis".  
 
"Many businesses need to review their recruitment function – from the brief they give to their recruitment consultants, through to interview and on-boarding procedures," says Mr Steyn.
"Recruitment is cost-driven and much is compromised by time constraints, yet poor hires can cause untold damage in terms of culture, morale, productivity and profits."
CareerOne.com.au, February 2012.