How to pitch for a pay rise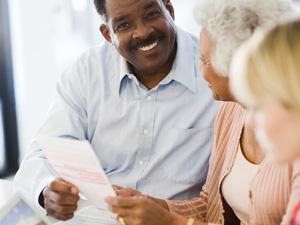 Sample Cover Letter - IV
Getting a pay rise depends on a range of issues. These include your performance and that of your team, company and even industry. If the company has no money to share, then you don't need to feel insulted if yours is modest.
A pay rise needs to be seen in its proper context. For example, if all employees received a modest pay rise – not just you – there is no need to take the news personally. Maybe few pay rises were awarded at all so you should feel valued. However, if the salaries budget was blown on just a few senior executives, then you might want to think about moving jobs.
Negotiate from a power position
To maximise your chances of a decent pay rise, you must clearly demonstrate your contribution to revenue, cost-savings, customer service and or business growth. Don't expect the boss to know what you have done – document it. Also, if you would be hard to replace or your role is critical to a project, then you will have extra power. Remember, pay rises are not about "fairness" – they are a business decision like all other business decisions.
Review your job description
All jobs change over time. Make a list of all the extra tasks you're doing outside your job description. Once you have done this, rank them in order of what your boss views as important. Again, link each task to an "outcome" – revenue, new business, cost savings, product quality and so on.
If you're doing lots of extra work that is not valued, then you won't have much of a case.
Get an idea of your worth
Talk to people in your industry and use salary surveys that you will find on recruitment websites. You can check the Hays Salary Survey on CareerOne.com.au. It is updated annually so it might not reflect the latest salary trends in your sector.
Also, any salary stories will be published in Employment News. You can try job searches but many job ads do not include a salary. Check in with your personal and professional network, industry association and favourite recruiter and ask the HR department for a salary band for your role.
Making the pitch
Friday afternoon is a good time to ask for a pay rise because the boss can then spend the weekend worrying that you might leave. It will also give the boss time to go over your pitch and to work out how she or he will justify your increase to his or her boss.
Career coach Max Eggert of Transcareer says, "Do not rush your boss into a decision. Use phrases like 'I would like you to think about' and 'at an appropriate time …'
"So it goes something like this: 'Jane/Jack as you know I have been with you now for nine months and the job has developed in some interesting ways, particularly in xyz.
'I'd like you to review my salary. As you know, the range for my job is from x to y. I understand you'll want time to think through my contribution and my market value. I have given the matter a lot of thought and done my research. Thanks for looking at this. I know you'll do your best for me'," Max said. " If you don't ask, you don't get."
Davidson Recruitment chief executive officer Rob Davidson said putting in the time to prepare negotiation strategies and well thought-out arguments was essential to the negotiation process. "As a negotiator, you need to know what your negotiation position is and what your worst case scenario is. That is the minimum you would be prepared to accept," Davidson said. "Typically, people spend almost no time preparing for a review other than a bit of a chat at the water cooler or coffee shop with one of their colleagues."
"If you go to the meeting and say, 'I have been reading the latest salary review surveys' or 'I have been scanning the jobs on the internet for the last three months and this is what I understand to be the salary bands for positions at my level' and submit it as a written document, it becomes more a commercial negotiation with a much higher chance of success and it invites a really serious and considered response," Mr Davidson said.
Hays senior regional director for Victoria, South Australia and Tasmania, Nick Deligiannis, said bosses sometimes have their hands tied.
"Sometimes it's just not possible to offer a pay rise at a given time, despite how much your boss might like to give you one," he said.
Mr Deligiannis advised against using threats, intimating you will work harder if you get the raise, or trying to justify more money with
personal reasons.
Chandler Macleod executive consultant Leslie Alderman, who specialises in career management, says an argument of entitlement will also fail.
"Some people believe that because they have been at a workplace the longest, or for a few years, they deserve a raise. It is not a valid reason for an increase," she said.
"They do not do the research and find out what the market rates are for a person in a similar role in a similar industry so they can compare."
The experts urge employers to stick to the "evidence". For example, if you and your boss set Key Performance Indicators (KPIs) in a previous appraisal, you can clearly demonstrate your achievements against these markers and justify your request for a raise.
If no KPIs are set for you, compare your current responsibilities to those originally listed in your job description. Any extra responsibilities completed successfully are examples you can use to justify that you deserve a raise.
Interpreting 'the news'
If you get a pay rise then congratulations. If you make a strong case then there is a good chance you will get what you are after.
However, if you get bad news, make sure you have a "reaction plan" ready. You don't want to freak out and say something you will regret. If you are willing to move jobs, then that's the plan but do it to your timetable. For those who want to stay put without looking like a push over, then the plan should be to ask for a non-pay reward.
Possibilities include time off to study, internal training or financial support for an external course, parking, a laptop or a company mobile phone.
Your strong performance over the last year has to be the starting point. The rewards should be linked to improving your work performance over the next year.
Also, you can tell a lot by the way your boss delivers "bad" news. If the answer is: 'We can't give you an increase right now but let's look at it in three months then he or she probably means it. If you get an outright 'no' then think about changing jobs.
For more useful tips read the other stories in the Job Hunting Strategy section.