How to find professional help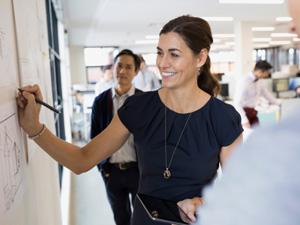 An increasing number of Ask Kate readers are asking how they can find a professional career adviser. This includes advice on career change or making a transition from one type of role to another as well information on finding a professional resume writer, interview coach or specialist adviser.
CareerOne does not make recommendations but we are happy to point you in the right direction to finding the help you need.
Using a professional

Career Development Association of Australia
Advice about using a career coach
Australian Psychological Society
While some psychologists specialise in helping people with a life crisis or emotional problems others specialise in workplace and career advice including executive coaching. To find the right expert nearest you either visit the
Australian Psychological Society website and click on the "Find a counsellor" link or use the free call number – 1800 333 497 . This is a free call referral line – not a counselling line – so tell the operator what you are after and where – eg career coach , Brisbane.)
CareerOne Editor Kate Southam advises: " Make sure you quiz potential providers on the phone to ensure they will deliver what you require and don't be shy about asking the fees involved for a particular service."
Career Information Centres
Funded by the Federal Government, these centres are free to use and open to everyone – you do not have to be registered for benefits of any kind. Staffed by specialist career counsellors , the centres feature a library with books, video/DVDs and other material. The centres are designed to help people make decisions on job hunting, training and education options, career change and so on. A spokesperson told CareerOne that staff are equiped to provide help to those facing particular barriers such as school leavers, mature workers, people with ability who have a disability and mothers returning to the workforce:
There are 12 centres throughout Australia. Some are walk in while others are email or phone service only. the centres are located in Haymarket, Sydney and Newcastle and Wollongong in NSW; Darwin, Perth; Adelaide; Canberra; Brisbane; Hobart; Melbourne and Geelong in Victoria.
AUSTRALIAN CAPITAL TERRITORY
SOUTH AUSTRALIA
Canberra
Adelaide
Braddon Customer Service Centre
Customer Service Centre
Level 1, 13 Lonsdale Street, Canberra 2600
1st Floor, 55 Currie St, Adelaide SA 5000
Ph: (02) 6219 3273
Ph: (08) 8401 3279
Fax: (02) 6219 3198
Fax: (08) 8401 3299
Email:

[email protected]

Email:

[email protected]

 
 
 
 
VICTORIA
QUEENSLAND
Geelong
Brisbane
Customer Service Centre
Career Information Centre
1st Floor (rear)
Level 8, 160 Creek St, Brisbane QLD 4000
170 Lt. Malop St
4001 Locked Bag 55 GPO Brisbane 4001
Geelong VIC 3220
Freecall 1800 627 175
PO Box 263 Geelong 3220
Fax: (07) 3000 4849
Ph: (03) 5228 6323
Email:

[email protected]

Fax: (03) 5228 6298
 
Email:

[email protected]

Gold Coast
 
Career Information Centre
Melbourne
Shop 11, Pacific Square
Telephone/Email Service only
2532 Gold Coast Hwy
PO Box 571 Rosanna 3084
Mermaid Beach
Ph: (03) 9299 1038
Freecall 1800 641 459
Fax: (03) 9403 8898
Fax: (07) 5575 6583
Email:

[email protected]

Email:

[email protected]

 
 
NORTHERN TERRITORY
WESTERN AUSTRALIA
Casurina
Perth
Casuarina Customer Service Centre
Career Information Centre
50 Bradshaw Terrace
2nd Floor City Central Building
Casuarina NT 0810
166 Murray Street Mall
LMB 191 Darwin 0800
Perth WA 6000
Ph: (08) 8923 3701
Ph: 1800 026 134
Fax: (08) 8923 3799
Fax: (08) 9464 1360
 
Email:

[email protected]

 
 
NEW SOUTH WALES
TASMANIA
Sydney
Hobart
Ground Floor
Located in Hobart Customer Service Centre
Sydney Central Building
Level 1 Block 3
477 Pitt St Haymarket
188 Collins St
Sydney NSW 2000
Hobart
Locked Bag 6
Freecall1800 133 133
Haymarket NSW 1238
Fax: (03) 6222 3799
Ph : (02) 9209 1661
Email:

[email protected]

Fax: (02) 9209 1495
 
Email:

[email protected]

 
 
 
Newcastle
Illawarra
Located in Newcastle Customer Service Centre
Located in Illawarra Career Information Centre
1st Floor 279 King St, Newcastle West NSW 2302
Suite 1 Gallery Level, King St
Freecall 1800 067 482
Warrawong, NSW 2502
Fax: (02) 4985 8696
Telephone: 1800 662314
Email:

[email protected]

Fax: 0242515299
 
Email:

[email protected]
For more information

Commonwealth Rehabilitation Service
According to a consultant I spoke to, the CRS helps people who have been injured and who now need to do a different type of job. They use multi discipline teams to help people with all aspects of their recovery. Costs are met by work cover insurance or in non-insurance cases can be worked out for individuals on a case by case basis.
By Kate Southam, Editor of careerone.com.au