Salary negotiation: How pay reviews work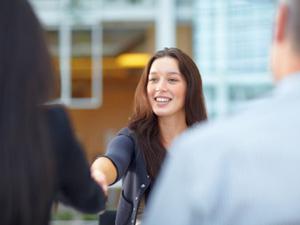 By Kate Southam
It's pay review season for many companies right now.
Some employers will use the anniversary of an employee joining their organisation to review salary and some foreign-based employers run to a calendar year.
However, a good many Australian-based organisations review in line with the end of the financial year – June 30. Those getting a pay rise should see it hit their bank account early in the new financial year – from July 1.
 
Generally, salary budgets are set by senior management depending on what the organsiation can afford. Take a moment to think about how well your sector is performing and how well your employer is performing in its sector.
 
Your performance is vital of course but it is not the only factor.
If an employer is smart, it will also look at whether it can afford to lose staff and at least provide good performers with some reward so they don't fall behind cost of living increases.
 
Employers planning to award pay rises from July 1, will have already given managers a pay rise scale. For instance, managers could be told that they can award pay increases of 0-4 per cent – 0 per cent for poor performers and 4 per cent for a good performer.
 
A manager could squeeze out 5 per cent for a stand out team member but then other staff members would have to absorb the hit if the manager was to stay within budget.
 
It's a good idea to ask how the pay review process works at your organisation so you don't get upset about a "good" increase.
 
Also, research current salary levels for your role. Job ads, recruitment firms and industry contacts are all good sources but be diplomatic. Many recruitment firms are also posting new salary surveys on their websites so have a browse around.
Research carried out by recruitment firm Michael Page Australia found 72 per cent of its survey group of 1400 managers intended to award pay increases of more than three per cent.
 
However, only 12 per cent of those surveyed intended to award pay increases across the board. Most were providing pay increases only to those employees who had performed over the last financial year making it more important than ever that you review your performance and document your achievements.
 
Asking for a salary increase is hard but if you make a documented case, stay professional and have a few alternative rewards up your sleeve then that "tough" conversation with the boss could reap rewards.
When reviewing the last year, look for examples of how you have gone beyond what you were paid to do. Have you exceeded a target? Taken on extra responsibilities? Worked on a special project? Put forward an idea that generated money or that saved time and money? Did you start the year with no staff and end up with at least one direct report? A change in job design/title could also place you in a different salary bracket. Salary surveys on recruitment websites provide salary bands for roles and sectors.  
Raise the fact you want a salary increase with your boss ahead of any scheduled pay/performance review. Offer to send your documentation by email to provide time for your boss to digest your points. Your manager will need to justify any increase to his/her boss too so your points will help.
Have a few non-financial rewards to put on the table in case your boss is unable to meet your expectations. Non-financial rewards could include flexible arrangements, better tools or equipment or training.
Any additional qualifications you gain will add more to your personal worth when you are job hunting in the future than a one-off pay increases. Training usually comes out of a different budget than salary so a manager could provide you with an extra reward without going over their salary budget for the year.
Try and stay calm no matter what happens. The workplace is not a fairness festival. Managers are restricted in what they can do and some are just poor people managers.
However, if you put a good case forward, your manager has the opportunity to try and met you some of the way toward the pay rise you want. If you get a disappointing answer, ask if you can have another pay review is six months.
If you get a big "no" to all your suggestions, then it is time for you to quietly start looking around for another role.