Futurist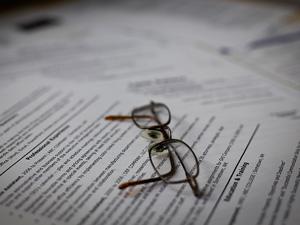 There's a lot more to predicting the future than star-gazing, Balmain futurist Ben Hourahine contends. Hourahine, who has been working as a futurist since 2000, combines statistical data and trend-watching to predict everything from fashion to business strategies.
He looks for patterns emerging that are lasting, rather than transitory. Hourahine says: "I look at recency and relevancy. It is not about whether it is new or not — it is about identifying whether it is a fad that's going to be short-lived or if it is a long-term trend emerging.
"I use a combination of demographic statistical analysis, for example the amount of people who are moving to the city; and `cool-hunting', when companies come out with a new fashion, or by looking at what people on the street are wearing."
UK-born Hourahine became interested in the profession while completing a Masters' degree in Globalisation. He joined a UK organisation called the Future Foundation and began to build his contacts. Hourahine has worked on various projects including building long-term business strategies, brand development and new product development.
He also provides commentary on emerging trends in pop culture and fashion and has worked with companies including the BBC, McDonald's, Microsoft, IBM and Nestle. Future forecasting is a relatively new profession, but one Hourahine says has increasing significance because it is applicable to social, commercial and cultural spheres of life. He says futurists are increasingly employed full time by large companies such as car manufacturers because of the constant demand for new designs.
Although he occasionally meets people who associate what he does with "the whole star-gazing side of it", he says most are aware that a futurist's work is more grounded in statistical analysis and the awareness of trends.
One of his own observations is that culture and commerce are starting to align, which he says will have significant impact on peoples' professional and personal lives. He says: "In the old days, there was a big difference between life and work. Now it is not so distinctive."
How to be … a futurist
You usually need tertiary qualifications such as a Masters' degree in strategic foresight. There is currently no formal training available in NSW.
Contact Swinburne University on 03 9214 4867 or go to swinburne.edu.au
By Aimee Brown, The Daily Telegraph, April 1 2006.