Buyers' agent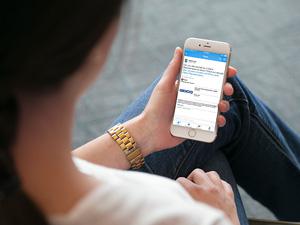 While most of us try to take a positive approach to our jobs, being negative can be all in a day's work for Nicole Graham. Graham is a buyers' agent, bidding on behalf of clients at house auctions.
Buyers' agents also research properties and negotiate house prices, as well as finding and purchasing dwellings.
Part of her job is to scrutinise every nook and cranny of her client's prospective abode — that's where the negativity comes in.
"As a selling agent naturally you try to look for the most positive aspects of the houses you are selling and not focus on any of the negative, but as a buyers' agent you have really got to consider these negatives," she says.
"Most of our clients are people who just don't want to look for a place, so we go and find it for them.
"It's good fun being able to come away and save people money too. Aside from that, I think it's so nerve-racking to put your hand up and bid on something for yourself, you just want to palm that off to someone else and say, `Do that for me'."
Graham began in sales before becoming a buyers' agent two years ago. She says her sales background was an advantage.
"It's mainly through being a sales agent that you know how the sales agent work their side of the fence," she says. "To anyone looking at being a buyers' agent I would recommend that they work as a sales agent first for a few years." Graham's advice to her clients is all things come to those who wait.
And one of the biggest challenges is helping her clients to be patient.
"We refer to ourselves as being the emotional handbrake for our clients," she says. "Sometimes you have to say, 'Look, I know it's a great property but let's slow down and look at this objectively'."
Graham says people have been using agents more in the past few years, due to their increasingly busy lives. And not just busy professionals, lots of first homebuyers, too.
"They probably need the most help as they have not gone through the process before," she says. "A lot of our clients aren't looking for bargains, just for the right place. I love the fact we become so involved in our clients' life. It is a very emotional search."
How to be … a buyers' agent
You first need to complete an accredited course in real estate practice or property. For further information contact the Real Estate Institute of Australia,
on 02 6282 4277 or www.reia.com.au

By Erica Watson, The Daily Telegraph, March 11 2006.