Vital steps to choosing the right reference list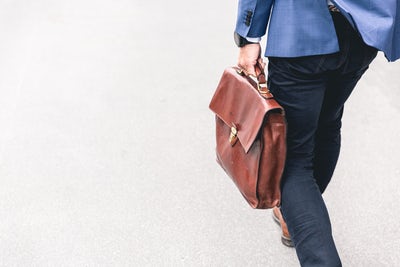 In recent years the dynamics around job references have become so complicated that both candidates and would-be employers have become wary of their value in equal measure. Misrepresenting a candidate to an employer, can also become a headache for the person providing the verbal or written reference.
It's not unheard of for employers to take legal action against a referee if they've made a costly hiring mistake due to an inaccurate reference. Similarly, a candidate may take someone they sought a reference from to task, if they didn't get hired on the strength of misinformation provided.
While you want to find references that will help you land the next job, you don't want their comments to come back and bite you (or them) on the backside. To help guide you through this mine-field, Mycareerjourney.com.au went in search of three practical steps for finding the right people to be your references.
1)    Former boss and co-workers: Given that any employer wants, first and foremost to know what you were like performing your last job, your former boss and co-workers make for the most obvious referees. That's why it's important not to burn any bridges, so try not to leave your current job on any sour note that will be reflected in a poor reference.
2)    Identify referees who can vouch for your best work: If you've been answerable to a number of bosses on different projects, ask for references from those you work for on key projects with the most demonstrable outcomes. Look for project managers, team leaders and supervisors who will be quick to sing your praises.
This is especially important within more specialist or senior roles, where there's a significant gap between your immediate boss and a hirer/firer further up the chain. You can't be expected to gel with everyone you work with.
There will also be times when your face may not fit a certain company's culture or management line-up. That's why you need someone in your corner to differentiate between your ability to deliver great outcomes and any personal run-ins you may have experienced with senior management and/or others.
Having people in your corner will also allow you to 'lean into' any redundancies or terminations that you may have experienced – as a result of these run-ins, rather than trying to pretend they didn't happen.
3)    Narrow the universe: Once you've identified a potential pool of job referees, fine-tune the list to include only those who are most predisposed to reflecting your experience in the best possible light. But while you want them to sing your praises, you also need them to be realistic.
While you don't want to put words in their mouths, you need to gauge what their responses will be, if and when they're called on. Equally important, you need to second-guess how they might deal with any delicate issues and/or people you've had to encounter.
Remember, while you may see this as a net-negative, a prospective employer may not, especially if you've had to take the moral high-ground, or been the victim of an individual who's behaviour is widely known to be questionable by industry peers.