Do you need to wear a suit to a job interview?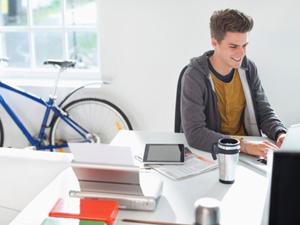 UP & COMING
Craig Sneesby, Managing Director, U&U, Executive Recruitment Partners
If you are applying for an office-based role you should always overdress rather than underdress. For trade or field-based roles you should dress appropriately. If you are unsure you should ask the question when scheduling the interview. When visiting a recruitment agency for white collar appointments I would always encourage wearing a suit. First impressions count and all agencies will want to see ultimately how well you present yourself prior to them referring you on to their clients.
MID-CAREER
Nicole Underwood, Managing Director, Nicoleunderwood
In most instances, the answer is yes, however the most important thing is that you need to take pride in your appearance by being professional and well groomed. Bottom line "" first impressions count and what you wear is part of the whole package and an opportunity to stand out from the crowd.
EXPERIENCED
Peter Noblet, Senior Regional Director, Hays
At a job interview you should always dress for success! Apart from what your wearing, a firm handshake with a big smile will do wonders when you first meet your interviewer. Some small chit chat from the reception area to the interview room will also help. These are the vital seconds (not minutes) in making your first impression.
THE EXPERT
Michelle Bentley, General Manager, Donington (Sa), Transition And Outplacement
Suitable attire will depend on the nature of the role and organisation. Go on the company website and find what image the organisation espouses. Is it very white collar, technical, tradie or retail etc? Is it a management role or a front of house client or customer facing role? These will often require a keener eye for physical presentation. If in doubt, ask the contact who arranged the interview with you.