Australian professionals amongst 'world's biggest worriers'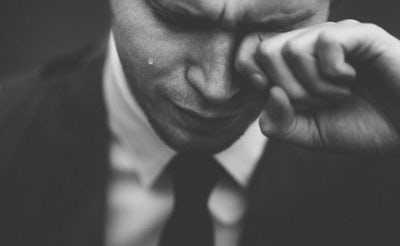 Based on a recent workplace study by The Resilience Institute, Australians are increasingly anxious, over loaded and disengaged at work. Results from its latest Resilience Enables Strategic Agility report, which studied the resilience of 21,000 professionals globally, found the Australian workforce one of the most worried.
Measuring over 60 factors of resilience in participants, the global survey concluded that Australian workers are becoming more exposed to burnout, with hypervigilance now widespread in the workplace.
Australian professionals managed to rank slightly ahead of Singaporeans and Americans who scored worst in terms of overall resilience.
What's driving heightened levels of anxiety, says Stuart Taylor CEO of Springfox, the Australian arm of the Resilience Institute, is the difficulty dealing with the rapid pace of change within organisations, courtesy of new systems, restructuring or the entrée of international competitors onto the local market.
"A key indicator of poor resilience is that workers feel increasingly insecure about their futures," says Taylor. "This suggests Australian businesses are not doing enough to keep workers focused and at ease within the reality of constant change."
Too few Australian organisations, adds Taylor appear to be built on a culture of high trust, where employees feel empowered to take risks in the face of transformation. Based on the Institute's findings, Australian workplaces struggle to build a trusting culture due to short-termism, and uncertainty about where they're going.
Telling signs of workers with the least resilience, the survey concludes, is difficulty focusing at work, something Australian workers ranked poorly at.
What typically underscores an inability to focus, adds Taylor is a lack of motivation. He reminds employers that amid a backdrop of constant disruption, negative motivation no longer holds the same motivational clout.
"The threat of punishment in a fear-based work culture sends workers into downward spiral that has an adverse effect on performance," says Taylor. "Defining an organisation's purpose makes focus much easier for leaders and employees."
Six tips to handling workplace anxiety
Communicate with teammates & be present mentally
Know when to ask for help
Avoid the office drama & don't take work home
Address bad habits
Access resources available to you.
Feel comfortable discussing your mental health