Advice on resigning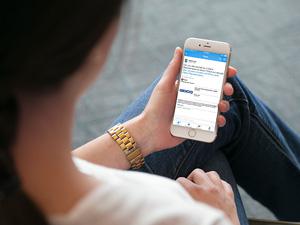 Mark Bretherton
THERE are right ways and wrong ways to go about anything and the same is true of handing in a resignation, according to Gary Marsh, Brisbane partner of recruitment company Carrera Search and Selection. Mr Marsh said most people were unhappy for months before making the decision to quit.
"Before you get to the stage where it's time to leave, try to talk about any issues with your immediate supervisor. "You should give your employer a chance to fix things and, if they don't, it gives you more leverage and justification when you do resign." Mr Marsh said there were some common pitfalls into which employees were prone to fall during the resignation process.
"For one, try to stop your emotions from bubbling over. "You don't want to quit before you have another job to go to so try not to be too impulsive. "The act of updating your resume or going to see a recruitment professional can be therapeutic and will help you to see that glint of light at the far end of the tunnel.
"Either bite your tongue in the short term or don't leave it too long before seeing someone." Carrera partner Neil Ford said when people were offered another job, they should make sure they received the offer in writing. "Never resign based on a verbal offer and seek independent advice if necessary," he said.
"Most people are really nervous about resigning because there's a sense of the unknown there. "It's rare that employers really react and, if anything, they will normally be a bit shocked."
"As far as timing goes, it's best if you resign first thing as soon as you get to work, otherwise you will be thinking about it all day. "Resigning can be a very lonely process so make the most of your support networks to discuss how you're feeling."
Partner Michael Floyd said senior and valued employees should expect a counter offer and a couple of meetings after they have handed in their resignation. "Think of an irrefutable reason why you are leaving, such as a move to a larger company or a different industry," Mr Floyd said.
"Stick to your guns and be assertive but courteous. "Keep repeating that you have made your mind up and want to leave." Mr Marsh said it was important to give the required amount of notice and, overall, to do the "right thing" by your existing employer.
"Don't burn your bridges just yet, as there is still the chance you may want to work for the company again in the future. "At the very least, you will want referees from your existing employer."
Mr Marsh said the important points to remember were:
Know why you are resigning;
Give your employer an opportunity to fix the problems;
Resigning probably won't be as bad as you think it will; and
Don't burn your bridges.
By Mark Bretherton, The Courier-Mail.