5 Reasons to Accept a Job Offer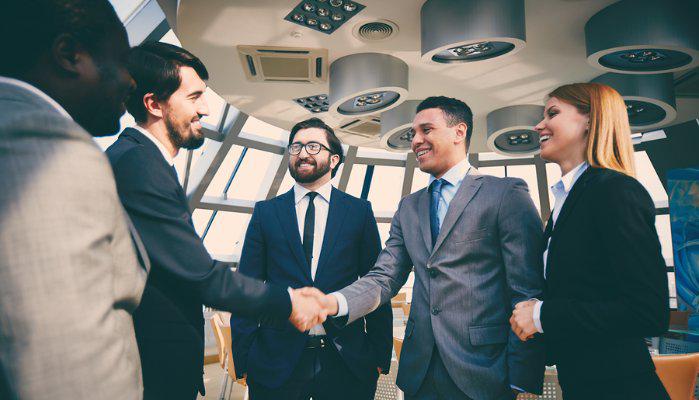 5 Reasons to Accept a Job Offer
Receiving a job offer can be rewarding and satisfying. It's always a good feeling to know you went into an interview and presented yourself in a way that led the employer to decide you were the best fit for the position. However, sometimes it can be hard to tell if a job is right for you, and taking on any job is a big commitment; it's only natural to feel a bit apprehensive at first. It can be hard to tell when to take an offer and when to turn one down, but fortunately, there are a few ways to decipher when a job is worth accepting. Here are a few solid reasons to tell your employer-to-be you'll gladly accept the offer.
Benefits, Benefits, Benefits
It may be hard to truly find the perfect package deal that you want in a job. Health insurance, life insurance, income protection insurance, paid vacation time, and adequate pension plans all rolled up in one fantastic and exciting job is an employee's dream. However, even if the position you're considering accepting isn't offering all of your ideal incentives, some benefits are better than none. Many employers are cutting back on the benefits they're offering their employers, so seize any opportunity that gives you any extras. It shows that the company cares for your well-being and that they appreciate your time and dedication, and any employer that expresses gratitude for your hard work is one worth working for.
An Easy Commute
Never undervalue the luxury of being able to walk or bike to work. If the job you're being offered is close to home, that's a huge incentive within itself. Nothing is worse than getting off after a long day only to have an hour long drive ahead of you, and by working locally, you'll save gas money and more importantly, some of your precious free time. Unless it's a life-changing, career-defining position or you plan on relocating soon, it's best to stay as local as possible.
There is Something New to Gain or Learn
Life is all about experiencing new things and developing new insights based on those experiences. If your current job prospect is something you're unfamiliar with, don't let that turn you away from it. In fact, that should be a number one thing to look for in a position. Being bored at a job might sound alright and maybe even preferable at first, but nothing is worse than never being challenged. Trying out new things is the only way to develop new skills and interests, and if you're still unsure of what you want to do long term, accepting a position you're inexperienced in could open up future doors you never would have known existed otherwise.
Consistent Schedule and Pay
The point of working is to be able to financially support yourself and your lifestyle; it's not meant to consume your time and leave you with no room to enjoy friends and family. If the position you're considering has a consistent schedule and pay along with set days off, grab it and go with it. It's rare to find employment where the amount of hours you work don't change from week to week, and consistency with your work schedule and budget allows for more flexibility when it comes to planning recreational activities. Vacations become much easier to plan; knowing exactly what hours you're missing and what work load needs to be filled in for when you're gone makes it smoother for you and your employer to manage your time away from work.
You Have a Good Feeling about the Opportunity
As simple a concept as it is, always listen to your gut instinct. It can save your life and deter you from any situations that could cause a downgrade in your happiness. However, if you have a genuinely optimistic feeling about the position after reflecting on the interview and any follow-ups you had with your future employer, trust that. If he/she seemed like someone you could get along with and feel comfortable coming to with issues, and if the expectations that were laid out seem clear and reasonable, stop overthinking all the possible negative outcomes and run with the opportunity. Your gut is right more often than wrong, and listening to it can always help steer you in the most favourable direction. Looking for work can be aggravating, and the stress associated with it can make deciding on anything difficult and confusing. Sometimes, even after weeks or months of searching for a job, it can feel risky to accept the first one that falls into your lap. After all the hard work putting out resumes and typing out cover letters, it's normal to be picky and unsure about accepting anything. However, by weighing the options, considering the benefits, and listening to your instinct, you'll most likely make whatever decision is best for you.