5 easy New Year's resolutions for your career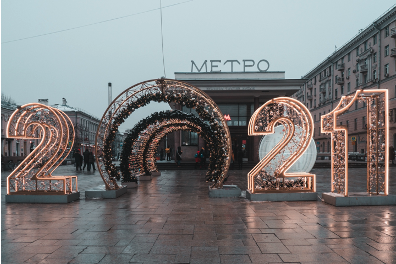 5 Easy New Year's Resolutions for your career
The New Year means a clear mind, (well, hopefully), ready to set new, realistic goals and an action plan to achieve them.
Here are 5 New Year's career resolutions that can positively benefit your career this year and for years to come.
1. Learn one thing that you usually wouldn't think of learning about
When Elon Musk learned about rocket science through reading books, he didn't think initially it would turn into a success. With his knowledge he turned it into Space X. Here is a reminder to take the leap, step out of your comfort zone this year and learn something totally different to what you already know.
Who knows where it could take you?
2. Learn one technical skill
Technology is constantly infiltrating every part of our lives. It is possible to automate manual tasks so that systems can run more efficiently, as well as empowering us to make intelligent decisions faster.
Regardless of the role you do or the industry that you are in, technical skills are important for everyone and can ultimately add value to you and to any organisation.
3. Read at least 2-3 career related or motivational books
Reading does wonders for your mind, regardless of your job there is a book out there that can benefit your career in any possible way – whether it is improving your outlook, your habits or your performance.
4. Brush up your resume
When was the last time you flicked through your resume? Are you still in your most recent role? Does the writing style attract employers? Make it a work goal for the year to review and edit your resume, even if you don't plan on applying anywhere.
It's always best to update your resume periodically before you lose track of the information you need.
5. Measure your work- life balance
Work life balance (WLB) is a common hot topic that we always hear about in career articles, they usually highlight the fact that it is quite fundamental to your mental and physical health.
However, knowing how to measure your WLB is just as important. There are many studies online that can provide insights on this topic. You can share these studies with family and friends and based on their feedback you can start working towards finding harmony in work and personal lives.
Now that you made your New Year's resolutions, it's time to put on your party hat and bring in the new year.