CV preferred over social media profiles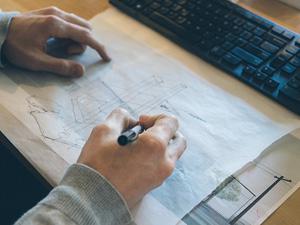 By Kate Southam
Despite the growing use of social media to profile candidates HR managers still want to see a traditional resume.
According to a survey of 200 HR managers by recruitment firm Robert Half 34 per cent look at social media profiles as part of the hiring process.
Of those surveyed 38 per cent do not believe social media profiles on sites such as BeKnown, Facebook and Linked In will not replace the CV anytime soon.
Robert Half Director, Andrew Brushfield, says candidates should know that the strength of their CV will get them to interview stage.
"Despite popular belief that a social media profile is the new CV, we're finding that traditional CVs continue to be an important and valuable part of the application process," says Mr Brushfield.
 
Social media profiles do need attention to ensure they  accurate and aligned to a candidate's personal brand as they are being viewed by potential employers.
Of the HR managers surveyed by Robert Half, 30 percent use social media to find candidates, 20 per cent to communicate with candidaetes and 19 per cent to source references for candidates.
 
Mr Brushfield says, "You never know who is looking you up online, which makes it extremely important for jobseekers, as well as those currently employed, to pay attention to their online footprint."
 
"From 'liking' a certain brand on Facebook or complaining about an organisation that has provided bad customer service; to offering an interesting point of view to industry discussions occurring online; candidates need to consider how their behaviours online may positively or negatively impact a potential employers impression of them," he says.
CareerOne has reported previously on two cases in the United States where employees have lost their jobs because of clicking on the "like" button on Facebook.
CareerOne's expert Kate Southam offers the following tips:
•    Always ask someone to proof read your CV to ensure it is free of errors.
•    Check your social media profiles to ensure details of your skills and career history are consistent with your CV.
•    Tweak or change your CV for each job you are applying for.
•   
•    Google yourself to see what information is out there about you and ask friends, family and contacts to remove or change unflattering or incorrect information they can be viewed publicly.
•    Double check cover letters and email correspondence to ensure you are using the correct employer name and details. Candidates applying for multiple jobs run the risk of leaving another employer's name on correspondence when applying for the next role.
CareerOne.com.au, June 2012.